Human resources
According to that the activity we attend is specific and underrepresented in Serbia, our company gives a great amount of attention to our employees and their professional education. Process of continuous learning is placed through organization of various types of couching and training, cooperation with foreign business partners, as well as through gaining formal levels of education in areas of business significance.
Today our company is especially proud of our employees who own narrow professional and rare knowledge in different business areas, which gives us the optimism regarding accomplishments of our strategic goals.
Today our company has 177 dedicated employees, of which 84 employees with high education. In addition, the group with high education is the youngest at the same time, with average age of 43. Company cherish practice of employing talented young people without work experience who have the opportunity of professional development.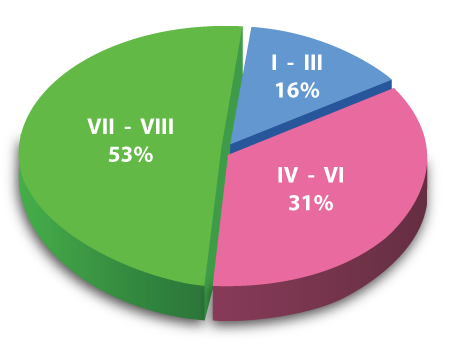 Qualification structure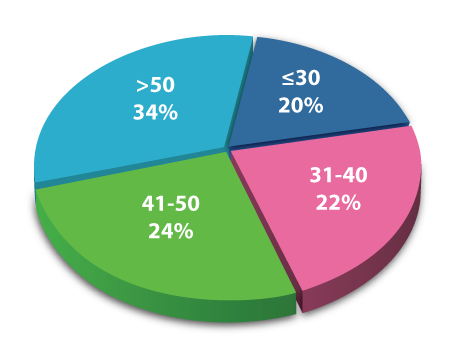 Age structure